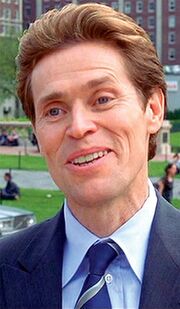 Norman Osborn is the main antagonist of the 2002 film Spider-Man.
Why He Rocks
Willem Dafoe committed to the role very well. He made the character haunting.
He is considered one of the best supervillains in cinema history.
A lot of his quotes are memorable such as "You know how much I sacrificed?" and "I offered you friendship and you spat in my face"
Norman talking to his Goblin persona is effectively creepy.
His final battle with Spider-Man was both awesome and emotional.
The Only Bad Quality
Norman's Goblin Suit looks like a discarded Power Rangers costume.
Trivia
Dafoe said that the Green Goblin is one of his favorite roles of his career.
Dafoe returned to voice the Green Goblin in the 2002 Spider-Man video game alongside Tobey Maguire.
Comments