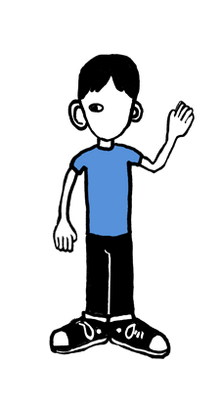 August "Auggie" Pullman is the main protagonist in Wonder. He is born with a facial deformity, a combination of Treacher Collins syndrome and a hemifacial microsomia, which prevented him from going to a mainstream school up until the fifth grade when he enrolled at Beecher Prep.
Though he struggled at first to show his classmates that despite his appearance, he was really an ordinary kid, he eventually succeeded in proving that there was more to him than meets the eye.
Why He Rocks
He is a very imaginative boy who loves space.
He has a sympathetic and loyal side.
Jacob Tremblay did a great job voicing him.
Despite his somewhat meek voice, he is quite outgoing.
He is funny sometimes.
He is one of the kindest kids you ever meet.
He is very friendly
Bad Qualities
He looks weird in the books
Community content is available under
CC-BY-SA
unless otherwise noted.